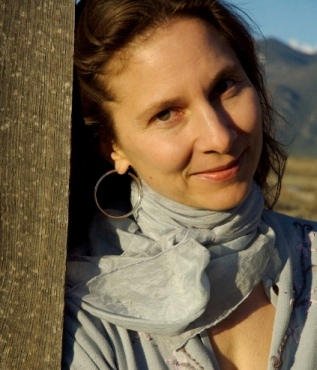 Jeannie is an incomparable explorer of the heart and its wild and profound ways. A friend said of Jeannie that "she is juicy, deep, living as love, in your face.  It's like that slightly crazy aunt of yours woke up to her true nature and now is dripping with the syrup of the heart." She's also been described as a fearless and tender spiritual warrior: sharp and poetic, insightful and nurturing, encouraging us to live our lives as embodiments of the real spirit of Love and the Unknown by diving into experience fearlessly and completely.
Jeannie has an MA in Transpersonal Counseling Psychology from the Naropa Institute, is a mother, and a celebrated poet and author. For more on Jeannie visit her website atwww.jeanniezandi.com where you can also find out about a couple of other speaking dates while she is in the Bay Area. Be sure to find time to meet up with Jeannie this week!
Sunday, August 14: 10:30 - 5pm, 1606 Bonita, Berkeley (Fellowship of Unitarians)
There is a suggested donation of $50-80, though as always, all are encouraged to attend regardless of donation.
The East Bay Open Circle is part of an emerging network of communities and teachers which point to direct experience as a source of deep wisdom and love. 
   Contact us at host@eastbayopencircle.org with any questions or comments. Enjoy!