Is..not as much a blog..
As it is the sharing of the beauty, work and causes of (at least:) 2 of my Sisters & Friends.
Brought..to my attention today, was how beautifully their work..interacted & intertwined.
The 13 Indigenous Grandmothers
for the Next 7 Generations : The Grandmothers Speak
& A Special Treat
Forming the Circle..
:)ain't it funny..
Each of "Us" their own strand (or Thread) Of Soul Mission..
Individual En Existance..
Yet..
" One "
Interacting & Intertwined..
With All Other..
"Threads"
Of
Individual Expression..
of *self Less* Soul Set Free..
Existance
"To Fly"
To Soar..
ToGether..
" One "
En Unison
" Flowing "
En " The River "..
Of " The Tapestry Of God "
" One Love "
:)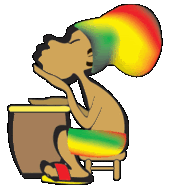 jb